"A range of natural products that work together to help balance your hormonal system."

"A range of natural products that work together to help balance your hormonal system."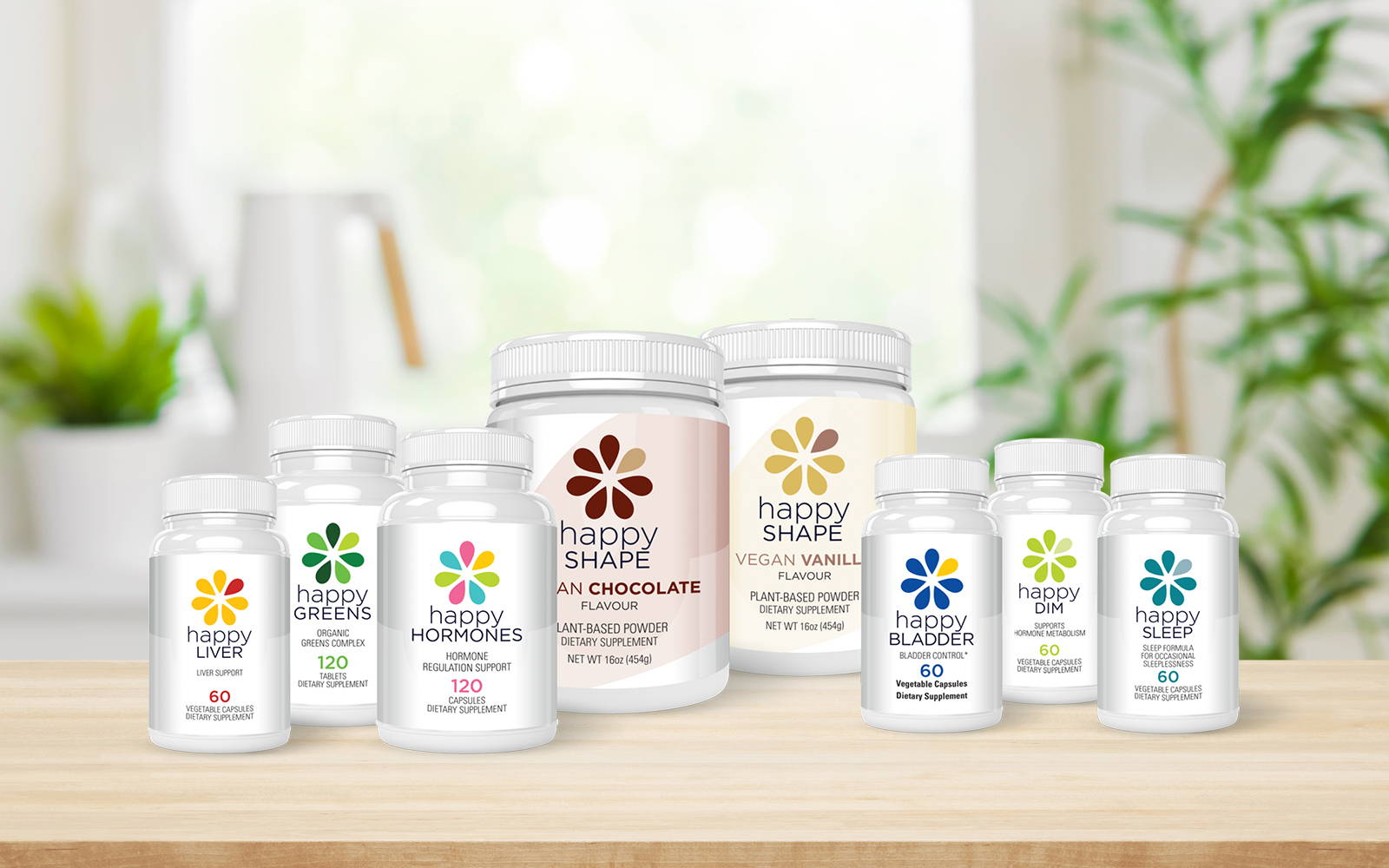 Let our customers speak for us...

Kerry R. (Happy Valley, AU)
"Great product. Easy to take, great taste. Reduces inflammation and taken with Happy Hormones assists with a general feeling of wellbeing."


Christie (Glenmore Park, AU)

"Life changing. Since taking Happy Hormones, Happy Greens and Happy Weight I'm sleeping better, my hot flushes have basically stopped, I've lost weight, sleep better, my skin is softer and feel more in control of my emotions. Best thing I ever did for myself 😄❤️"

"Been taking happy hormone capsules for approx a month along with the turmeric daily. I think I can see a difference in the way I'm feeling, I think they are helping me. Will keep on taking them both."


Barbara (Mooloolah Valley, AU)
"Saved my life! I cannot express in words how HH saved me,I was on a downward spiral, had been on it a few years ago and thought Hmm!! Thank God my girlfriend shoved and I mean shoved HH vegan in my hand and if not for her I'm sure I would not be writing this!!"


"Happy Hair!!!! Since taking HH not only do I feel great in my 50's still cleaning houses 5 days a week! My hair has stopped falling out. Feeling extremely grateful for this product ☺️🙏"


"Relief. My brain was fog, my heart was sad, my energy was limited and the hot flushes were annoying. All of that began to balance out for me when I started taking HH. Life has its ups and downs, and that's normal, but it was such a relief to find a product that takes the edge off making our life miserable because of Hormones. I am positive I will be taking this for a while now I know the difference it makes."


"I was exhausted, mostly miserable, hormonal wreck and unhealthy.Bad skin, thinning hair, could not sleep, thyroid issues.Happy Hormones balanced me out, noticeably changed my skin and hair, helped me to sleep (sweats gone!) and provides my body with what's needed to get through the day with a full time job and family. And to enjoy all those things!!!I feel as though there is nothing I can not do!"


"It works! I have been using HH for over 2 years for Pre and Peri Menopausal symptoms and it helps with: joint pain, bloating, sleeplessness, breast tenderness, energy and mood.I have been suggesting HH to anyone that will listen and I enjoy the information updates."


"Fabulous! I've been taking this product for over two years and have recommended it to a lot of my friends. It helps me to manage my symptoms and to keep everyone around me safe!! Would not be without it."


Belinda R. (Launceston, AU)
"My happy pills. Happy Hormones are a life saver! I would never be without them. Life before I tried these products was unbearable. I will admit I was a bit of a sceptic of all natural products but I'm a convert. Amazing the difference it's made in myself and teen daughter. I recommend them to anyone that will listen!"


What is Happy Hormones?
Happy Hormones is a comprehensive program which may relieve the symptoms associated with hormone levels & re-establish a healthy hormone balance.

Why do I need it?
Today's world typically does not support healthy hormonal balance. Stress, work, family pressures, processed foods and environmental chemicals all combine to potentially trigger hormonal fluctuations.

How does it work?


The Happy Hormones program incorporates wholistic principles, and combined with the Happy Hormones supplement may assist to balance and maintain healthy hormone levels.