How happy was your sleep last night?
A unique blend of Magnesium, 5-HTP, Melatonin, GABA, Theanine and herbal medicines to encourage healthy sleep cycles.


How happy was your sleep last night?
A unique blend of Magnesium, 5-HTP, Melatonin, GABA and herbal medicines to encourage healthy sleep cycles.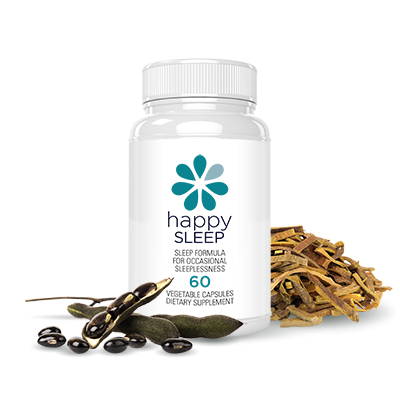 Happy SLEEP is a proprietary blend formulated by Dr Jeff Butterworth to assist women in improving natural sleep cycles.

One of the leading triggers to hormonal imbalance is poor sleep. Sleep via the circadian rhythm, is the hinge that all cycles within the body relay. Hormonal balance is set by the wake and sleep cycle. Therefore regular, sufficient and deep sleep is an important step in the balancing of hormonal symptoms.
Happy SLEEP should be used in conjunction with Happy Hormones to assist in the natural regulation of sleep and hormone levels.

Are you suffering from any of these symptoms of poor SLEEP?
Click below to receive your FREE Report:
"How you can improve your sleep & hormone metabolism..."
WHAT'S IN OUR HAPPY SLEEP

Happy SLEEP is a unique blend of Magnesium, 5-HTP, Melatonin, GABA, Theanine and herbal medicines to encourage healthy sleep cycles.
Happy Sleep has been designed to work alongside Happy Hormones to help support a healthy hormonal balance.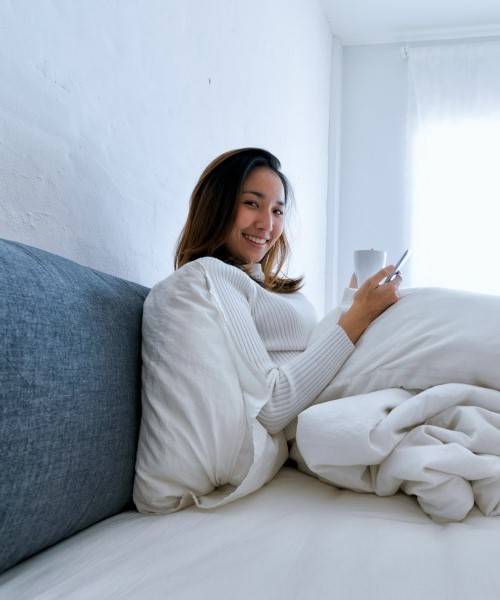 Magnesium Complex and Theanine combine to form a natural muscle relaxant action. This helps to release stress levels and calm the nervous system.

Phellodendron - a phyto-medicine clinically shown to reduce cortisol levels and the impact of stress on the body. Elevated stress levels are one of the most common reasons for sleeplessness and waking at night.


5-HTP (5-Hydroxytryptophan) which is the precursor amino acid to the natural sleep hormone serotonin.

Melatonin is the body's hormone precursor to sleep and is often disrupted in sleep disorders. Melatonin taken at the same time everyday assists to trigger the body's own melatonin production through the night and leads to longer sleep patterns.

GABA and Mucuna Pruriens combine to form a neurotransmitter complex which calms the nervous system and induces natural sleep.

How was your Sleep last night?
FREQUENTLY ASKED QUESTIONS
Happy SLEEP comes in a convenient vegetable capsule. 2 capsules in the evening are needed daily to re-establish a natural sleep cycle.

Q. Does it make me drowsy?
Happy SLEEP does not act like a pharmaceutical sleeping tablet. It is designed to calm the system and induce a natural night's sleep. It can take several weeks to calm the nervous system and rebalance sleep patterns and the circadian rhythm. We suggest taking it at night, and the same time each night to reinforce these sleep signals in the body.
Q. Should I add Happy SLEEP to my range of Happy Healthy YOU products?
If your sleep is not ideal, then it is a good idea to take a few courses of Happy SLEEP. Sleep is a core requirement for the body to balance and heal.
Q. Can I drive after taking Happy SLEEP?
Yes you can. However, we suggest that after taking Happy SLEEP you rest and allow the body's natural sleep process to take over. Any activity after taking Happy SLEEP leads to breaking this natural cycle.
Q. What else can I do to improve my sleep patterns?
There are many actions you can take in your daily life to improve your sleep. Simple tips are to ensure you get regular exercise, avoid stimulants like caffeine, release stress regularly, create a calm sleep environment free from technology, and try to sleep at a similar time each day. Read our articles on sleep in the articles section of the website for more details advice.
Q. Does it replace my sleeping tablets?

No. Sleeping tablets are powerful medications which, when stopping or reducing, should be under the supervision of your Healthcare professional.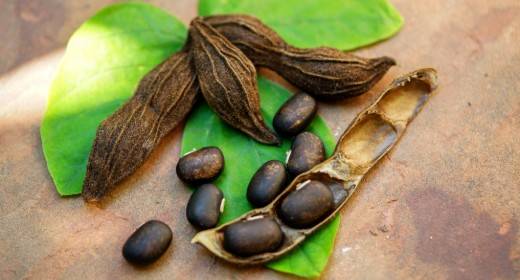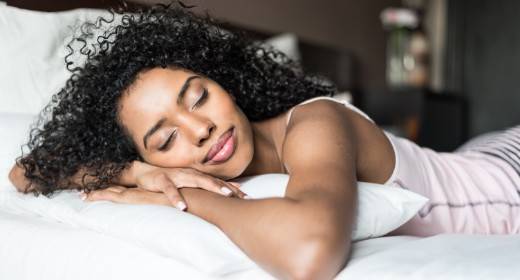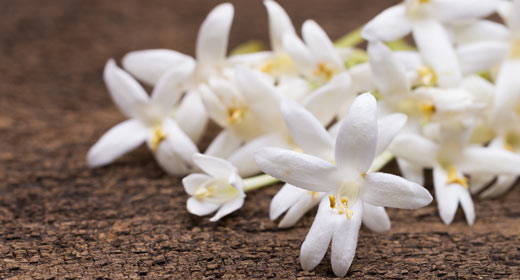 Michaeli (Blackwood, South Australia, AU)
"Great products and service Wont regret purchasing:) You will feel fabulous ."


"Healthy and happy skin, hair,nails, moods.... so all up a better healthier happier me 😊❤."


Melissa (Magill,South Australia, AU)
"HH really work i was sceptical as on bioidentical. I now take the range and feeling amazing, sleeping well and feeling good."


Ella (Gerrigong, New South Wales, AU)
"Thank you, now are able to sleep without hot flushes and night sweats 🙏"


"It seems to be working Helps me with my moods, they are more on an even keel. Also helps with sleep and hot flushes."


Patti M. (Buderim, Queensland, AU)
"I've just placed my next order, and been feeling much happier. My body sweats have reduced and my sleep has improved."